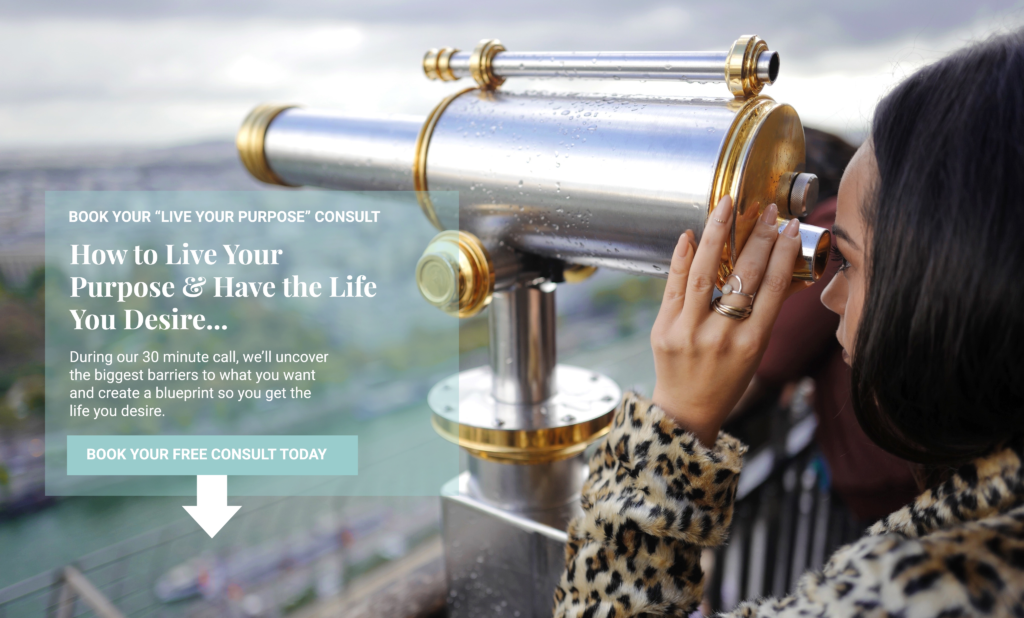 If you're reading this you've probably got to 'What's the point' in your career. You're sick of your job and you're looking to do something different, but have no idea what.
The '9 to 5' job wore off a long time ago but due to circumstances, you aren't able to do anything about it. You're feeling like you are just earning a living rather than actually living. Feeling stuck and unfulfilled all at once.
Maybe you've gone from one job to another hoping you will find greater purpose, but only getting the same outcome, that sinking feeling, as its the same old after a few months.
And there's a big obstacle in your way…you don't like your job but you can't quit… because you don't know what you want to do. On top of this…you are worried about failing…you don't believe in yourself and your life just continues to plod along…and you are getting unhappier.
You buy more self-help books and they gather dust. But there is an answer… and it is inside of you.
How do I know? Well on top of finding out for myself and teaching others to do just the same.
I worked for large corporations across the world and I thought there had to be more to life. I kept asking myself is this it? You see I became unhappy where I was. Sure I was earning a great income and worked with some good people. But often I would think 'What's the point?' It's not like I'm a heart surgeon, saving lives. Really I was just decorating my prison. Creating a nice life.
And every now and again I would just quit what I was doing and try and go and pursue what I loved to do. I say try because it is more than doing what you love to.
I was getting frustrated. I wanted something new. But I had no idea what I was passionate about…. And what if I did find out? Could I be successful? …What if I failed? Doing what I love to do doesn't happen to me…that only happens to others. Right? So all of this was running through my head.
That's when I started to understand what was stopping me. I started eliminating the self-doubt, the 'I don't know', and creating space…working from the inside, out…putting aside all the stuff I had been taught…and realising me. That's when it all began to happen.
So I started breaking down the steps and I put these into practice to follow my purpose and live and earn from what I love to do and freeing others to do the same as well. And now I am excited to announce the blueprint is ready for release 'How To Find Your Purpose & Live It.'
Here's What You'll Learn

Here's What You'll Get
Rave Reviews
I had reached a point where I no longer knew where I belonged. I was in a desperately low position . I couldn't make sense of myself or my position in this life. I am now in a place where I am no longer ruled by my past, no longer doubtful of my position in life.
My confidence grows daily, my self esteem increases. I don't know how to express my gratitude to you Claire. What you have done is nothing short of miraculous, you have helped me to regain my very best self and have the confidence to move back into the life I have been struggling to fit into. My family and friends are aware if the changes in me and I know they are grateful too.
Fiona H, via Skype
All my life I have had issues regarding money – not being able to keep hold of it, not feeling comfortable asking for decent rates, wasting it on silly little things but feeling unable to spend on good quality items for myself.
Claire enabled me to get to the root cause of the issue that had been plaguing my life for 35 years.
She enabled me to remove the deep-seated unconscious beliefs that were causing me to experience money problems. I no longer feel worried and stressed about asking clients to pay me decent rates for my services.
Andrea Dixon, Wales via Skype
This, without doubt, was one of, if not the, key core moments to turn my whole view of myself and my life around – thank you so much. I am now feeling better than I have for years. With deep gratitude.
Karen, London
Claire is a brilliant, confident and a skilled therapist. I came out of the session feeling like I love being me, feeling, knowing that I will effortlessly reach my full potential. Knowing that this potential is now growing beyond my imagination. Struggle seems far away, ease and positive energy is present. Thank you.
Dom, Switzerland via Skype
Or call on +44 7803 500719